Become A MoreGrace TV Partner
with P.I.A Obaseki Ministries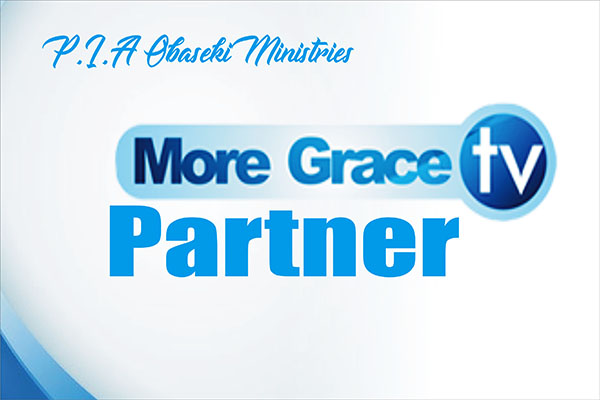 More Grace TV Partnership Secretary: +2347066305585 & +2348022142788
MoreGrace TV Partner is an extension of the normal partner relationship and it's thoroughly biblical.  The apostle Paul had this type of relationship with the Philippian church and we can read about it in Philippians 4.
MoreGrace TV Partnership s a relationship, a bond between two people or parties much like that which takes place in business. Sharing a common goal, these parties join forces and resources to reach their objective. That's what the partnership relationship is like between P.I.A Obaseki Ministries and our Partners.
We share a common goal: To reach this world with the undiluted word of faith-filled resources and a supply of God's anointing as we successfully proclaim that "Jesus is Lord" from the top of the world to the bottom and all the way around.
Reaching the world with the Gospel is a serious business as proclaim in Mark 16:15.
So is the covenant partnership. Become A More Grace TV Partner, It is a bond established by God to fulfil His purposes; a way of joining hands and joining forces to do more than we could ever do alone to bring the message of hope, faith in Jesus Christ to the nations.
Become A More Grace TV Partner to reach out to the world and enjoy the grace of our Lord Jesus Christ, freely.